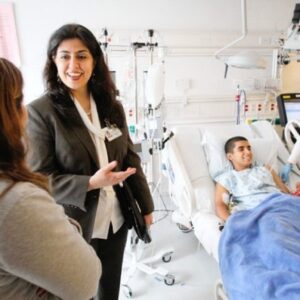 Interpretation's Role in Health Care
Singapore has earned a reputation for itself as the destination of choice among international tourists seeking high quality medical care. Therefore, professional interpreters in Singapore are always in demand to facilitate communication between doctor and patients, as well as appropriate translation of medical text. Such medical interpreting roles have evolved with time to better enhance cultural understanding between doctors and patients and alleviate unnecessary stress to patients.
In most hospitals across Singapore, it is quite common for medical professionals to serve patients who speak a different language. Most providers either have resident interpreters or connections with an agency to make sure that interpreting services are readily available when needed.
Roles and Responsibilities
The main role of professional interpreters is to facilitate accurate communication between doctors and patients. Interpreters should strictly abide by a code of ethics and attend various training programs, without which, may lead to poor-quality care and outcomes for patients with no or limited spoken English.
Competent interpreters are invaluable to help bridge the gap to make sure doctors provide accurate diagnoses and appropriate treatment to their patients.
Interpreters as Cultural Educators
For a medical hub in the region, Singapore hospitals receive linguistically and culturally diverse profile of patients. In this, medical interpreters do more than just overcome communication barriers.
Interpreters should also act as cultural educators of doctors and other providers of medical care.
A study published in JAMA Pediatrics shows that the use of a professional interpreter to educate residents on cultural and language issues can enhance the satisfaction of patients and their families.
Patients also tend to describe symptoms better and talk more when there's an interpreter around. The researchers add that cultural and linguistic barriers compromise medical care in many different ways. Physicians and hospital workers should learn about cultural subtleties that can potentially improve the way they interact with patients. Medical interpreters should be skillful enough to overcome this challenge so as to improve both care and treatment adherence.
Using interpreters in healthcare is crucial to ensure patients with little or no spoken English can access services, receive an appropriate standard of care, and health and satisfaction outcomes can be improved. Lingua Technologies International provides excellent interpreting services for medical settings in Singapore.
To learn more about our services, get in touch with us today.