(Picture credits: Monash University, Malaysia)
Sometimes all we need is a break from our daily work routine to enhance our skills. That was exactly what happened when I attended the 7th Asian Translation Traditions Conference ("ATT7") held in Monash University, Malaysia, from 26th September 2016 to 29th September 2016.
Unlike other forums and talks held by people from the industry, ATT7 was a conference more academically driven, and it provided a refreshing perspective on the range and depth translation could possibly offer.
For example: Did you know that dogs are viewed quite differently in Malay as compared to English, or even Chinese? Or that traditional historical sources in Southeast Asia are constantly interpreted through Western paradigms? Or that experiential tourism is not popular with people from selected cultural backgrounds?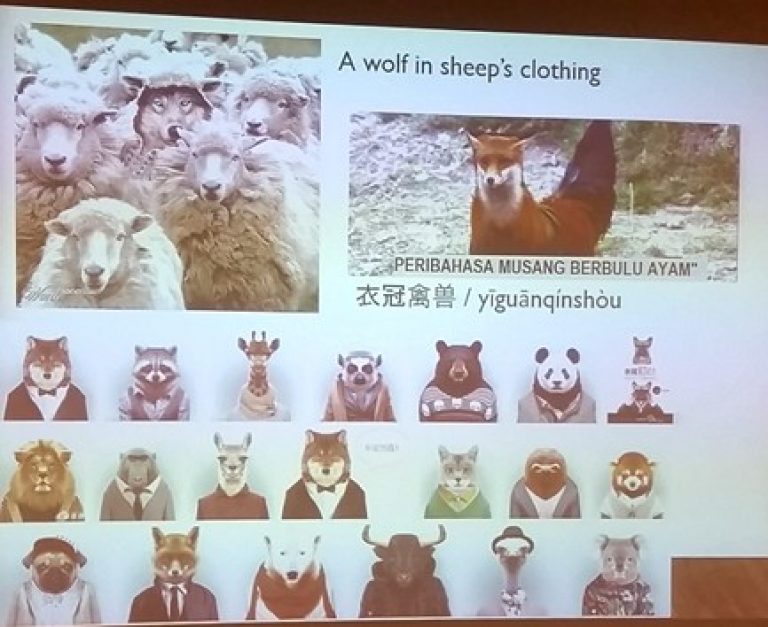 (How would you translate "a wolf in sheep's clothing" into another language?)
All of these reflect the importance of language, and ultimately, cultural sensitivity across different fields such as cognitive grammar, history and tourism psychology. As an editor in a translation company, I feel that these are also the basic qualities we should possess. It is only when we equipped ourselves with such knowledge, that editors can better explain and suggest alternatives to our clients to facilitate their communication efforts across different cultures and regions.
As for the conference, it kicked off proper with a whole host of exciting presentations brought forth by Master's, Ph.D. students and professors. Of these, several talks garnered a large amount of interest and were of direct relevance to the translation industry, one of which was a study on how the editing of English as a Lingua Franca (ELF) could possibly improve the accuracy of translation. This proved to be very instructive for translation companies dealing with two-step translations, where the importance of editing the intermediate source text was highlighted.
In the translation industry, it is common for companies to receive translation requests involving the translation of a translation. In such cases, a "poorly-written" intermediate source text may result in an unsatisfactory end translation. Therefore, it is definitely important for translations to be edited for flow and consistency in addition to meaning prior to further usage as either a source text for translation, or a target text for audiences of another culture.
In another talk, the role of patrons was stressed upon with references made to historical political leaders and their preferences for strictly literal translations as opposed to the stance adopted by more current political leaders. In particular, there was also a discussion on how the translation "quality" then and now differ as a result of this change.
Similarly, commercial patrons (clients) in the translation industry have had the same effect, where translations have to suit their preferences to be satisfactory. In the case of tourism promotional materials, this often includes catering to the target audience's sensibilities as well.
The entire ATT7 conference saw a total of about 80 papers presented, each offering a unique perspective on translation. Throughout the conference, there was a general consensus among both the presenters and audience that translation involves the assertion of power of one party over another, be it the patron over the translator or vice versa. However, it was also recognised that efforts could be taken to affect a change to this situation.
All in all, this enlightening 4-day long conference was the perfect opportunity to refresh one's knowledge and broaden one's exposure to previously uncharted domains in translation, especially with the various scopes discussed, current findings across the various academic branches as well as the application of such findings on practical situations.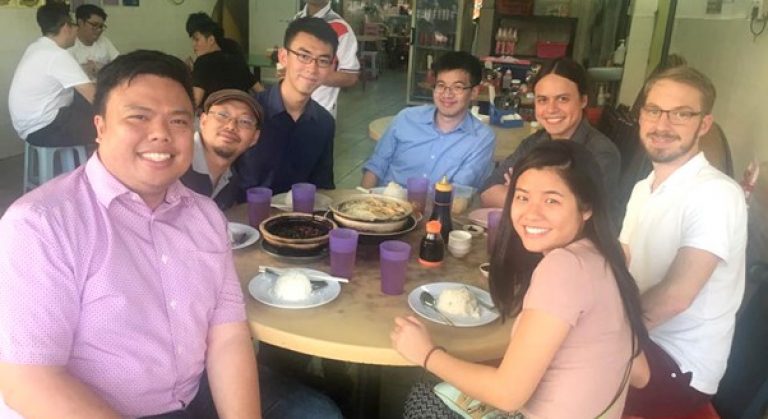 (Dinner with my fellow conference participants and friends after ATT7; Picture Credits: Marlon James Sales, Monash University)
James
Editor
Lingua Technologies International