What Can Affect the Certified Translation of Your Documents?
Legal documents are crucial, whether you're a professional or a business owner. You need certain documents for, among others, purchasing property, starting a business, applying for loans and seeking permanent residency in Singapore. These papers also need certification to confirm their authenticity. Certified translation is one such confirmation.
What problems will you potentially encounter when getting certified translation?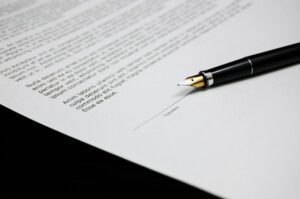 A Need for Expertise
Translation work, in and of itself, is difficult. Legal documents make the process even more challenging. That is because translators not only need to find the appropriate language structure but also accurately determine the legal terminologies for both the source text and target language. The translated product has to go through the grind of proofing, re-checking, and perfecting to stand as a legal document in a court of law.
Government agencies often have strict deadlines, and the ramifications of even the slightest of mistakes will involve a complex legal process, notwithstanding financial costs. Therefore, clearly defined duties and rights for all organisations and individuals concerned should precede the process when creating the translation.
Awareness of Guidelines
Another issue that will affect certified translation of documents is a lack of information. Legal translations are required for a variety of documents from birth certificates, technical patents, application letters, financial statement, evidence, litigation materials and business contracts. Translators should not only possess general knowledge of legal terminology used in the source documents, but they should also be well versed in statutory requirements and the legal intricacies of foreign cultural and legal systems that issue said documents. A lack of complete knowledge of legal systems in both the source and target language requires you to find highly-skilled specialist translators. It is a premium service that requires you as the consumer to screen for a professional.
On Confidentiality
Confidentiality Outsourcing your legal translations to a 3rd party presents issues with confidentiality and data protection by regulation. Sensitive information and legal documents must be treated with the utmost care and protect the interests of all parties in a robust system. A legal translation service provider should have strict confidentiality and security policies and adhere to certificates such as ISO 17100 certification. On top of that, they should be able to facilitate the notarization of your certified translated document, when required by government departments or overseas courts. A reliable and recognised service to ensure accurate, error-free certified translations is, therefore, imperative.
Call us today for certified translations.