China is without doubt the next world economic power. According to a CEBR report, China will overtake the US to become the world's largest economy by 2028. This is five years earlier than previously forecasted.
Due to its growing importance in the global language pie, Chinese is often cited as one of the most highly revered languages in the world.
Regardless of the discrepancies in terms of figure, the unifying fact is that Chinese is one of the most spoken languages in the world.
China, one of the world's most populous countries, has native speakers who speak primarily in Chinese.
With close to 1.2 billion speakers, Chinese is spoken by about 20% of the world's population. Apart from this, Chinese is also the official language of Taiwan and one of Singapore's official languages. One in five of the world's population speaks a form of Chinese.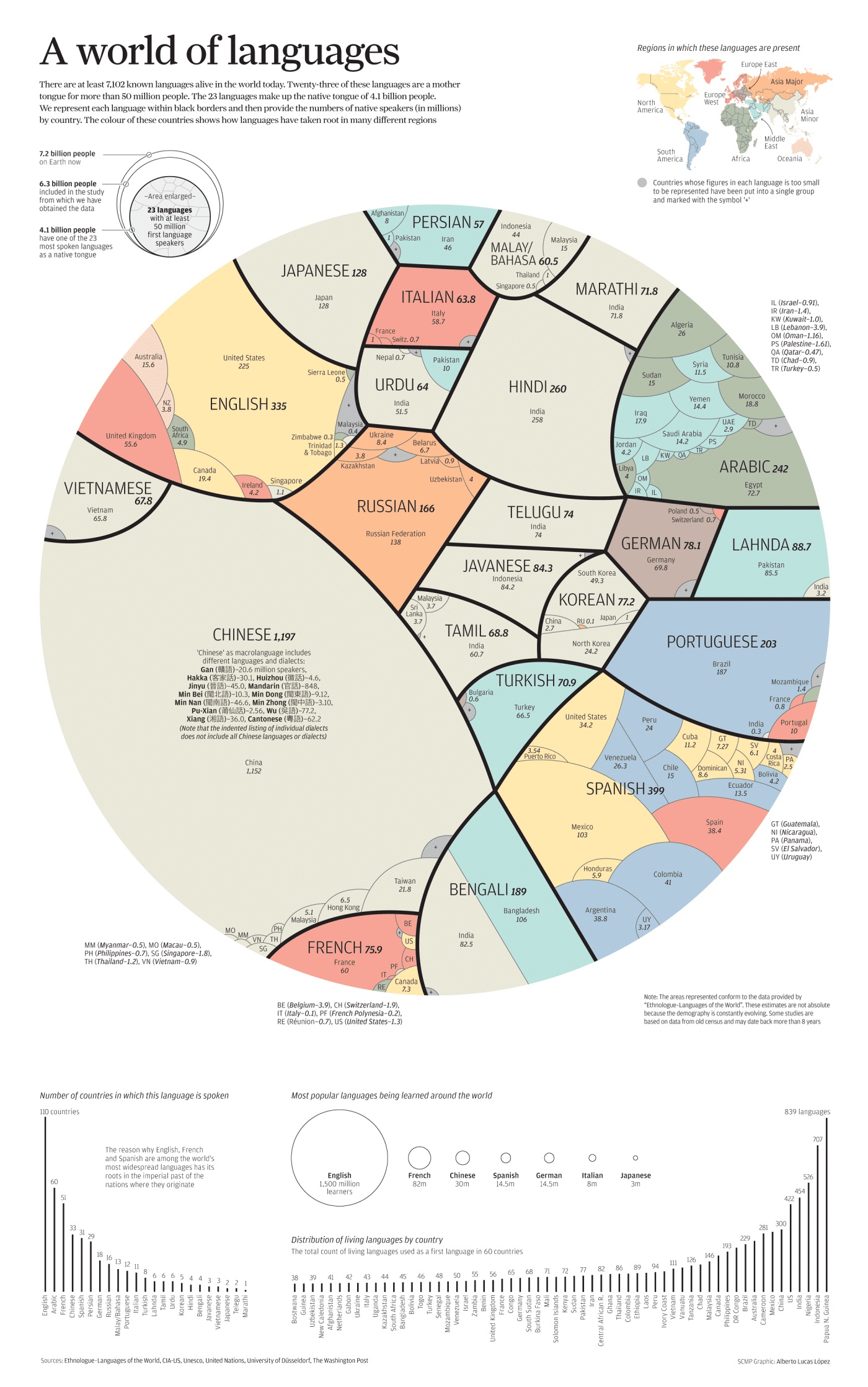 Source:
National Geographics
It is definitely worth the effort because knowing how to read and write Chinese means that you can communicate with over 1.3 billion people. Think about that in terms of translating literature, marketing materials, User Interface, user guides, etc. for your products and services!
If you have not considered including the Chinese language in your global marketing communication, you are missing out on this gigantic lucrative market which includes some of the highest purchasing power consumers in the world.